Board of Directors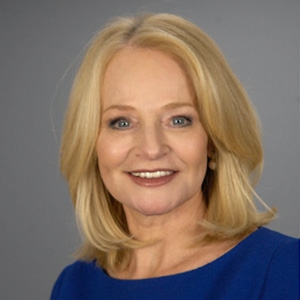 President and Founder
Corporate Class Inc.
For over 30 years, Diane Craig has been providing leadership development training to multi-national businesses, Fortune 500 companies, business schools and government agencies to optimize performance and potential across every organizational level.
Recognized internationally for her Executive and Leadership Presence Training System, Diane facilitates customized coaching, workshops and seminars to organizations around the world: from Europe to the Gulf Region, Asia, Australia, South Africa and across the Americas – North, Central and South.
Diane has witnessed firsthand the global corporate acknowledgement that leadership skills coaching and development encourages talent retention. It enhances capabilities and opportunities – and increases performance to stimulate development of the next generation of leaders. The nucleus of her training philosophy is to align and leverage academic and technical expertise with personal potential.
From C-Suite and senior executives to new professionals Diane has helped elevate the success of some of the most influential people in the world. She has worked privately with the C-suite executives of multi-billion dollars organizations such as Huawei, Wargaming, General Motors, KPMG, and Deloitte.
An acclaimed speaker, in March 2019, Diane was the guest of the Embassy of Canada in Kuwait, in collaboration with Canada' s Business Women in International Trade (BWIT) during a special Women's Empowerment event in Kuwait City. Diane delivered the keynote address, "Advancing a global key initiative to prosper politically, economically and socially," where she spoke about how leaders can advance this key initiative to ensure all citizens prosper politically, economically and socially.
In addition to international corporate workshops and presentations, Diane facilitates leadership training at university business schools: Richard Ivey School of Business, McMaster University; Rotman School of Business, University of Toronto; Schulich School of Business, York University, Fox Business School, Temple University.
Diane is a member of Women Presidents' Organization and the International Coaching Federation. The WPO is a membership organization for women presidents, CEOs, and managing directors of privately held, multimillion-dollar companies. She is a regular speaker at national and international business meetings and conferences.
Her perspectives on executive and leadership presence are frequently sought after by media. She is often quoted in The Globe and Mail and National Post, Forbes Magazine, CNN Business News and appears regularly on CBC and CTV.
Diane holds a Certificate in the Foundations of NeuroLeadership from the NeuroLeadership Institute. Her facilitation methods utilize its scientific, brain-based coaching techniques that combine the science of the brain, neuroscience, with leadership. This impacts team dynamics and interactions to drive individual performance.
Diane studied haute couture at Ottawa's prestigious Richard Robinson Academy of Fashion Design. She continued her education at the Protocol School of Washington – and at University of British Columba, Vancouver, BC, Canada and the Pacific University in Oregon, US. In 2010, she completed the NFP Program for Corporate Directors: governance of not-for profit boards. This intensive program, jointly developed by the University of Toronto's Rotman School of Management and the Institute of Corporate Directors, focuses on key accountabilities and responsibilities for Board Directors.
For 12 years, until December 2016, Diane served as a Board Member for the Trillium Gift of Life Network, the province of Ontario's organization responsible for organ and tissue donation and transplantation. In 2006, she became a member of the Intriciti Board of Directors.
Frequently heralded for her inspirational role in leadership, Diane is the recipient of many awards including: Governor General of Canada Meritorious Service Medal; Canadian Living Magazine and Avon Canada's Women of Inspiration Award; Toastmaster International's Communication and Leadership Award.
Diane may be contacted at dcraig@corporateclassinc.com.